Gravity Student Ministries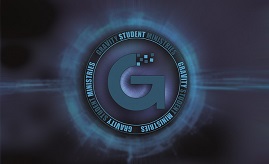 Gravity is a place where...
ANY young person with
ANY background
ANY culture
ANY color...
Can experience the genuine transforming power and love of Jesus! Come be a part of the student and staff members that love God with all their hearts and are committed to sharing His love with their community.

Visit our Community Impact Center Wednesdays at 7:00 p.m. for a life changing experience. Hope to see you soon!


Committee:
Dusty & Deanna Alspaw: Music & Event Coordinators
Terry & Carissa Thomas: Cafe, Fundraising & Event Coordinators